Dear Friends,
As always, thank you for tuning in to events here at the capitol. It's been a busy first few weeks and I've been glad to see so many constituents come visit me in St. Paul.
Below are just some of the highlights and topics being discussed. I appreciate you all sharing  your thoughts and concerns with me and look forward to another long week.
Senate Budget Targets Released
Last Friday, Gov. Tim Walz released his revised budget proposal. The DFL House and Republican Senate also released their budget recommendations this week. The three budgets provide an opportunity to highlight the difference in values in divided government. You can watch my response to the Senate Republicans budget recommendations on higher education below: 
Labor unions support Minnesota families
The Minnesota Association of Professional Employees (MAPE) and the American Federation of State, County, and Municipal Employees (AFSCME) shared a Day on the Hill this week. MAPE is a local labor union that advocates on behalf of federal employees and emphasizes sound democracy and active citizenship. Similarly, AFSCME is a nation-wide union that promotes public service employees and emphasizes the importance of fairness in the workplace and equal opportunities for working families. Combined, the two groups are composed of over 60,000 workers across the state of Minnesota.
The two unions also hosted their first-ever combined rally in the Capitol Rotunda. Members of MAPE and the Minnesota branch of AFSCME spoke to supporters and union members, commending their dedication and calling out for a solution to underfunded public services. Speakers, including Governor Walz, advocated for increased funding for correctional facilities and the prioritization of public safety over profits, among other things. Walz emphasized the value that is placed upon public service employees who are dedicated to improving the lives of Minnesotans.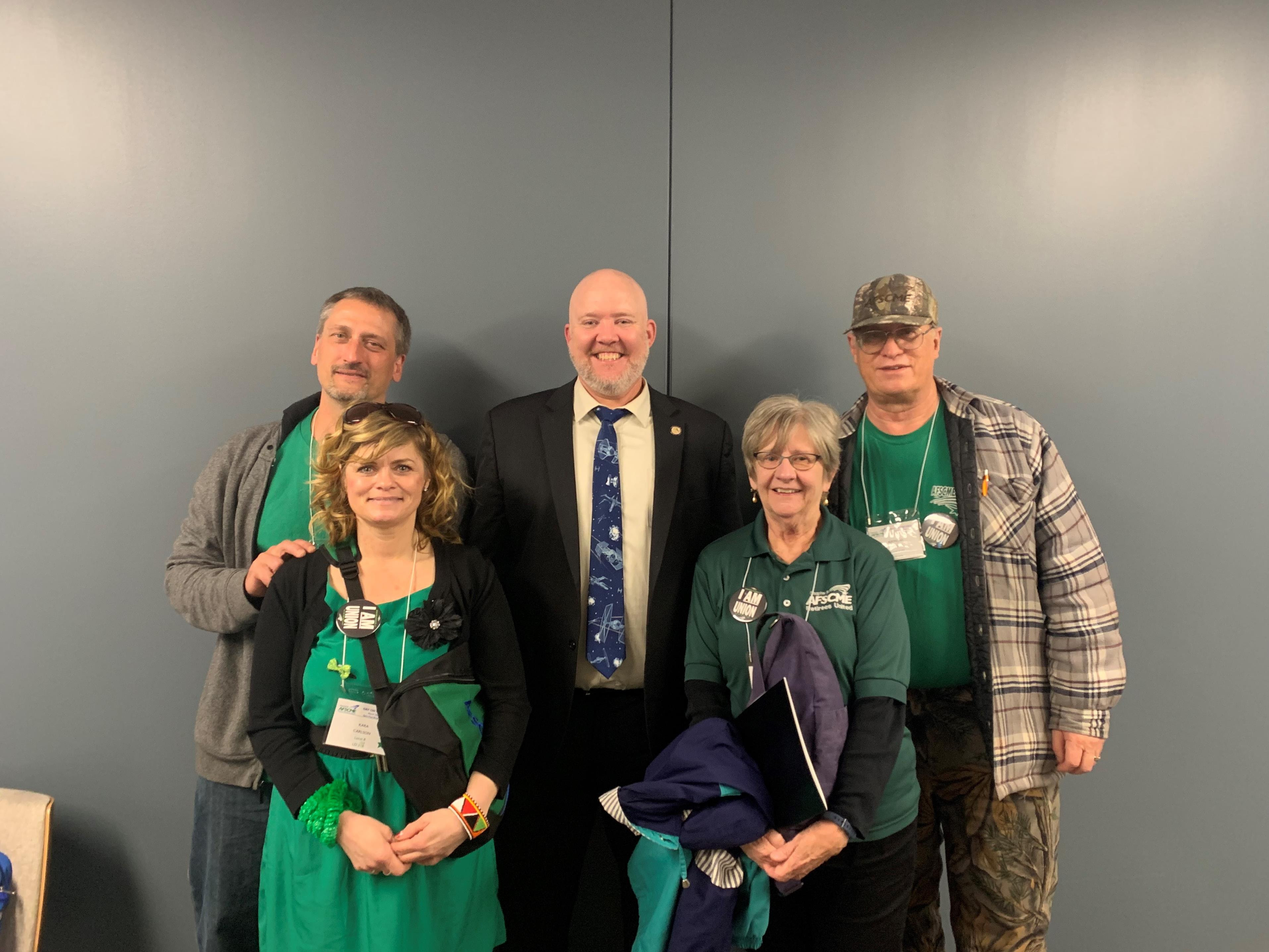 I had the chance to meet with a group of constituents this week from AFSCME and MAPE about their goals and to help draw attention to their legislative priorities for the remainder of the session.